Float type level switch for more information
Lead type float switch
Construction of Lead type float switch:
By the magnet installed float's up and down , the reed switch in the stem of contact points will make the operation of the ON • OFF. Operation area of the float is carried out in between the top and bottom of the stopper , is a simple design to the structure and driving.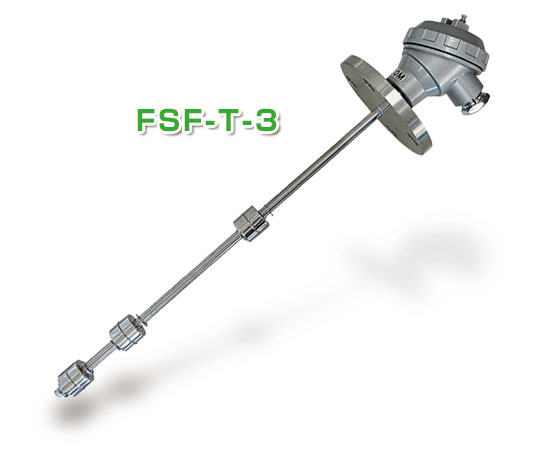 Characteristic of Lead type float switch:
Not affected by the temperature and steam, steam and pressure in the tank.
Leed switch controled, no need power supply.
By using a variety of wetted materials , it is capable of measuring a wide range of measurement solution.
(SUS304 ・SUS316 ・SUS316L ・Corrosion-resistant resin)
Multi-point control
Lead type float switch dimension(PDF) download
Lead type float switch Manual download
In addition to the above specifications, we will manufacture according to any specifications. Consult our sales staff for selecting models and specifications.